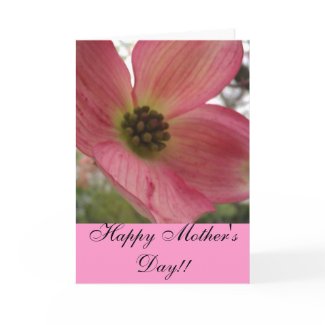 Happy Mothers' Day Card (Dogwood photo
by
terrie0321
I shot this photo a few days ago, as the dogwood tree in front of my house was in full bloom. I have applied it to my zazzle store in many unique gift options for Mother's Day. I am delighted to share these with you all.
Make it a Special Mother's Day with unique one of a kind specialty gifts, she definitely deserves it!!!
Do you have a favorite item from my zazzle store? Which pieces do you like best the photography or the abstract painting customizable products? Comments are welcomed...
Andrea